Adult Martial Arts Classes in Tigard Are Where Self-Defense Meets Fitness!
Our Adult Martial Arts classes in Tigard offer a comprehensive fitness training regimen. We provide a healthy program for building your confidence and physique through endurance, flexibility, and strength training with greater variety than traditional exercise. Also giving the added benefit of self-defense skills and an increase in mental and emotional strength for a greater personal security.
You will also gain positive relationships with motivated instructors and enthusiastic people. We are a tight-knit family at Master Eric's World Champion Taekwondo, who supports and motivates each other from day one. You will not only receive world class training, but you will also experience true accountability and community.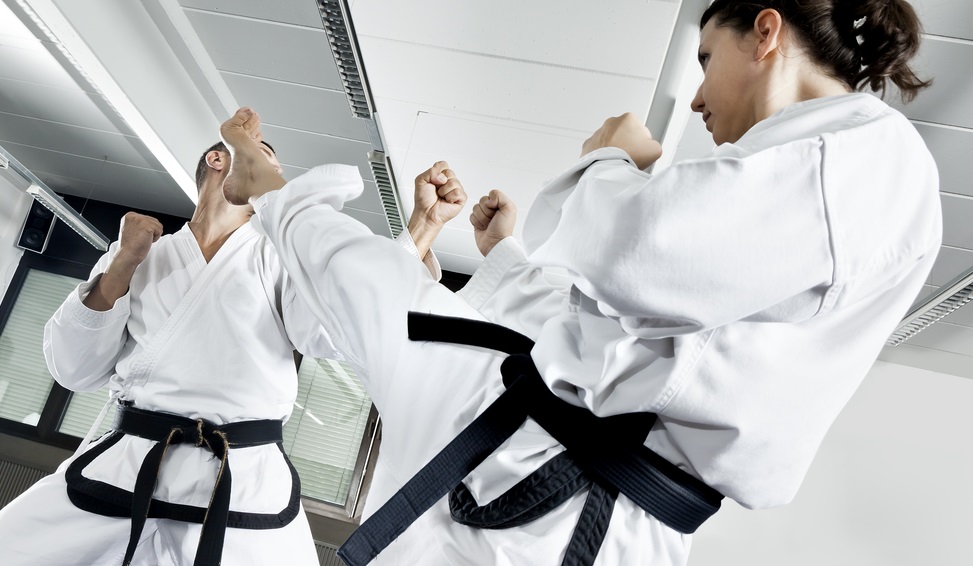 Adult Martial Arts in Tigard is the Best of the Best
Our skilled and experienced instructors are dedicated to giving each student the self-confidence and discipline to be successful on and off the mat. We offer classes for everyone, regardless of your age, gender, or experience level. So, forget your boring workout routine and join Adult Martial Arts in Tigard! You have no more excuses.
On top of a great workout routine, you will also reap a ton of added benefits that will last you a lifetime. Below are just a few:
Self-defense skills to keep you and your family out of harms way
Weight loss and toned muscles
Improved confidence and self-respect
Decrease in stress
And so much more!
Sign Up Today!
Signing up is the easy part! All you have to do is fill out the form on the right side of this page, and we will be in contact soon! We can't wait to start training with you!